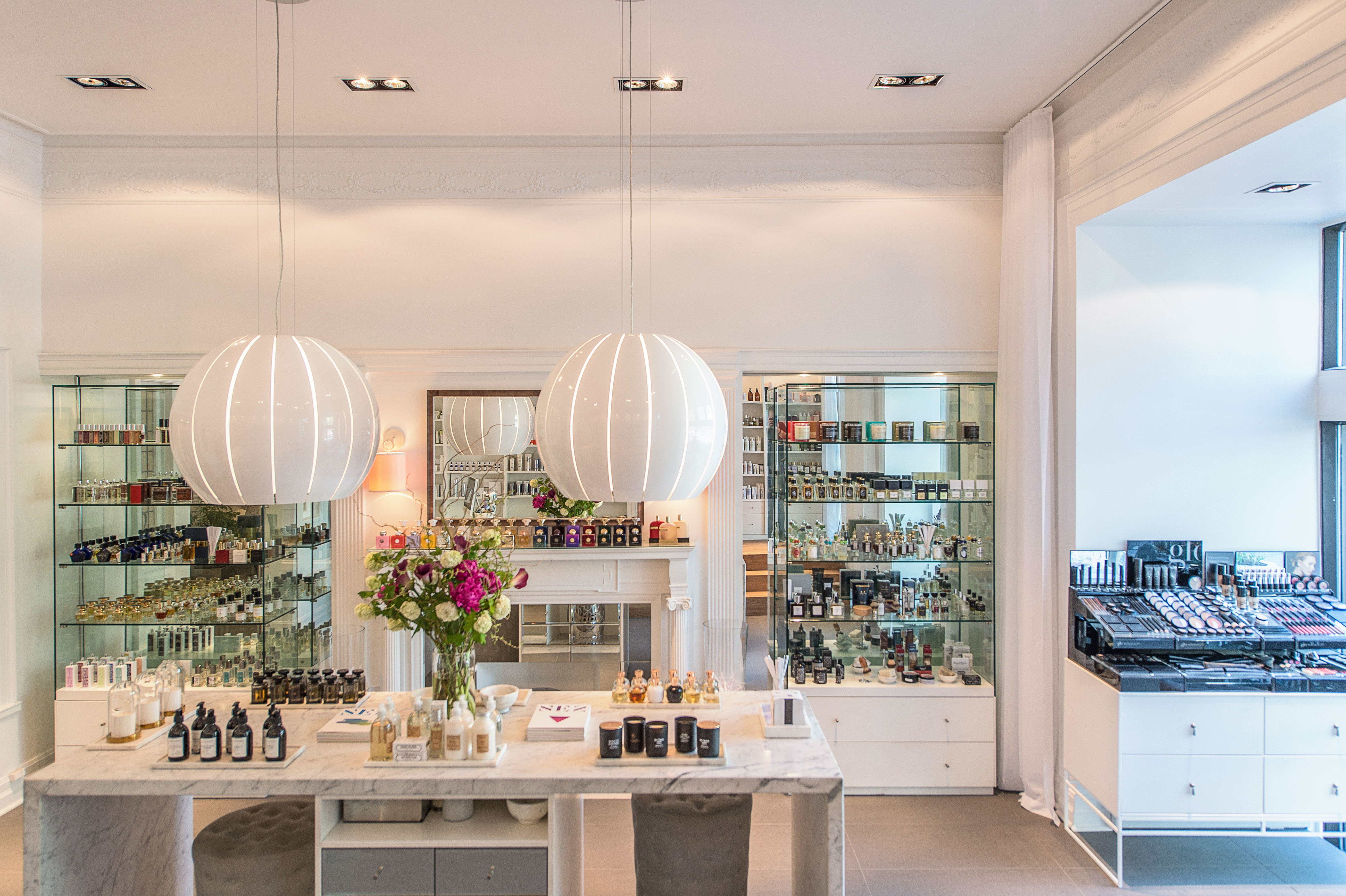 About Etiket
Recognized as the ultimate destination in results-oriented skin care, niche perfumes, luxury beauty products and treatment services in Montreal and on-line at Etiket.ca. Etiket's philosophy is to source and offer a carefully edited selection of high quality, original and effective beauty products from innovators and specialists around the world. Their goal is to ensure that they offer products and services that will make a difference in the way their customers look and feel.
To start things off, how was Etiket started and its goal?
We launched Etiket for skincare in order to provide medical grade skincare that is normally sold through doctor's offices, not because a prescription is needed for these products, but because the normal channel of distribution is through doctor's offices. Our goal was to bring these products to a retail level and to be the world's most trusted curator of beauty and wellness.
We are also world renowned for our niche fragrances. Pre-covid, we would offer fragrance consultations. We made a simple questionnaire that could be filled out to find out what kind of scent they would like before someone came in for a consult. However, we are not offering these consultations at the moment because of capacity limits in the store.
How did you start with booxi?
As our treatment business grew, we needed an online booking system and as booxi was a partner of Lightspeed it was a simple and logical integration.
"We needed something simple and easy to use

that worked with Lightspeed."
Do your services help drive your retail business?
Treatments definitely help to drive our skincare part of the business. We are able to meet with our customers and create a relationship with them.
Using a tool like booxi, it has to work and it has to be easy. booxi is very staff friendly, all employees use it on their phones and our in-store ipad. Mobility is very important from a staff point of view
Lightspeed and booxi provides an easy, seamless experience for our customers and that is extremely important. They simply go to our website and click "Book Now".
"The setup was great, it was easy to train staff with booxi."
How has the pandemic changed the experience for your customers?
Before Covid, we never had any virtual consultations. Either customers would come see us, they were able to book a skin consultation and would then come to the store for a 20 minute consult with one of our aestheticians, or they would call us by phone if they were from out of town.
During lockdown, a lot of people discovered us but didn't necessarily know our brands and didn't know who we were and the kind of expertise we had. Within a week or two of lockdown, we started offering virtual consultations. We were able to build a sense of trust with our customers. It doesn't really matter if it's skincare or fragrance, it's all about trust. If I'm going to recommend something and you're going to put it on your face, do I know what I'm talking about?
For example, pre-lockdown, one of our aesthetician's would walk the customer through the store and let them try products and with a virtual consult, we are able to do that virtually, even if the customer could not actually try the products.
"Within a week or two of lockdown, we started offering virtual consultations. We were able to build a sense of trust with our customers."
Now that we have re-opened, we suggest that clients book shopping appointments. We are only allowing 2 people in the store at a time, so by booking an appointment, our customers know they have enough time in a safe environment to find the products they are looking for.
"By booking an appointment, our customers know they have enough time in a safe environment to find their products."
When we first re-opened, there was a learning curve for not understanding why they can't walk around everywhere or touch everything. We are still continuing to offer virtual consultations with our aestheticians, and we have gotten a great response. The ability to book a shopping appointment or virtual consult online is very important. The online booking option makes it very easy. You can put all the details of what's involved in there, and the system is bilingual, an important feature for our customers.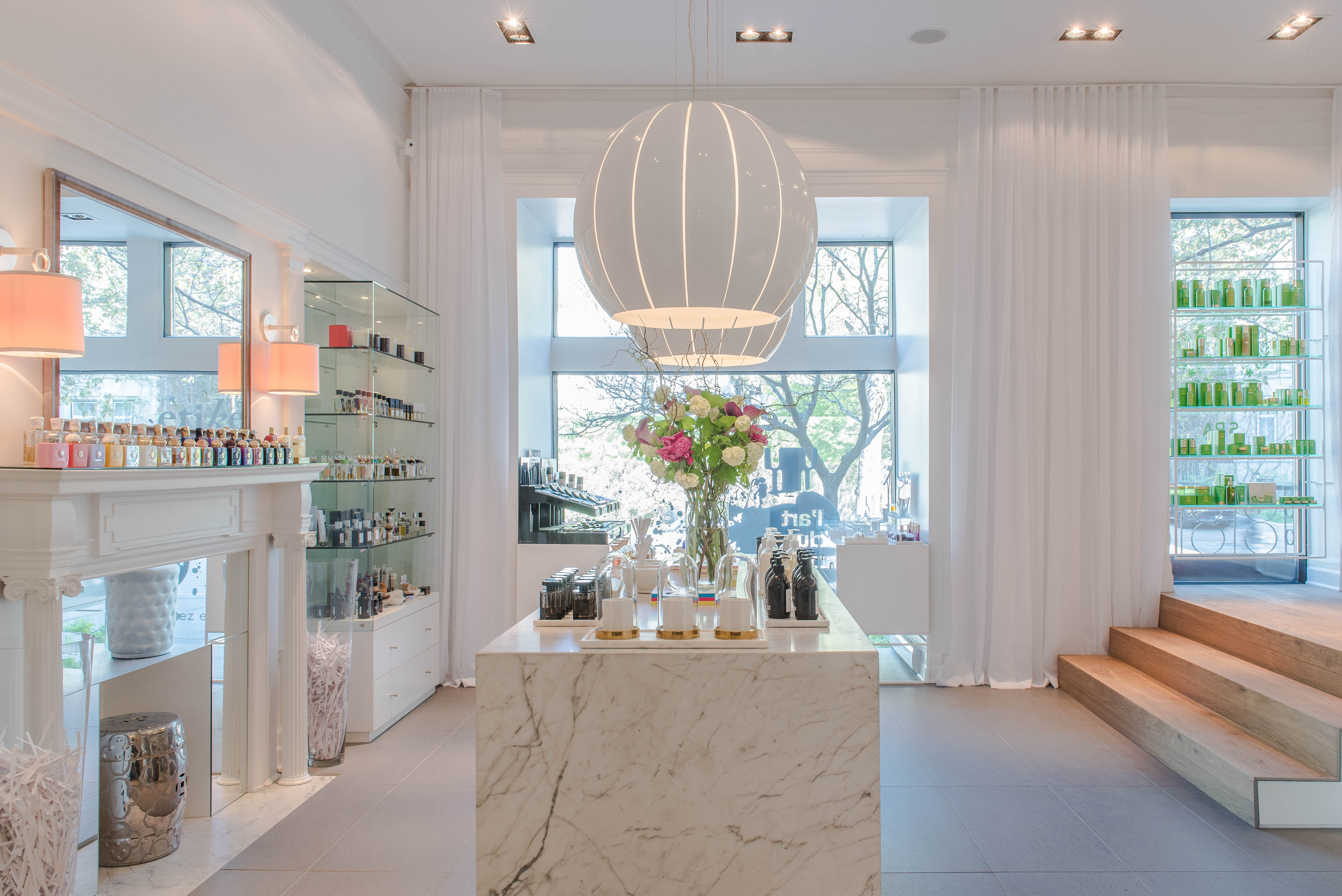 It's great to hear that people are really enjoying virtual consultations.
Yes, we are getting local customers as well as customers from across Canada. They have heard about Etiket and they want to buy skincare from us but they don't know what they want. They want to be able to talk to somebody and see who we are.
So before it was mostly local people walking through the door or tourists, with the exception of a few phone calls?
Yes, but since we have all moved to more online shopping, there is much more of a comfort level with it, and there's also this idea that "Oh, this is really easy." Not necessarily that they don't want to go out or that there's a fear of going out, but it's more of a "I didn't realize that I don't need to go out, I have other things to do, I can do this from the comfort of my home, do it in 15-20 minutes." They're thinking they don't want to have to find parking and go downtown, or deal with all the rest of what is involved these days.
In your opinion, within the next 6 months or a year, do you think that the personal in-store experience will be important?
The in-store experience will always be important. But as I mentioned earlier, people are a lot more comfortable buying online than before. It's all about trust. Do I trust this company? Are the staff going to be able to answer my questions if I need help or do I want to go and see them in person? I think that people have realized that they don't necessarily have to go into a store. It's not necessarily related to covid, but it's because people's buying habits have changed. For example, lots of people have decided to stay home and cook a nice dinner or get take-out rather than go out to a restaurant. It's just a different way to look at life.
I think there are customers who were uncomfortable to shop online before, who may be older, who weren't as used to it, and now they're seeing that shopping online is easy and there are options for virtual consultations for example. There is a comfort level that is more than just buying from an anonymous website. I think we are seeing a combination of things, a different way to purchase, and people discovering companies that they weren't aware of before.
Do you believe that your average in-store shopping basket has changed since using booxi as opposed to relying only on walk-ins?
We have never relied only on walk-ins. We are a 100% destination store and have always had to work to bring customers in to the store. Booxi has helped us to ensure our treatments and in-store consults are well planned and are seamless. Now booxi makes it easier for our shopping appointments and virtual consults. Any time that you have a consultation where you are speaking with someone one on one, you have the opportunity to help somebody differently. If I go to buy my cleanser and I don't know where else to look because there's 14 eye creams and I don't know which one to choose, I'm probably going to give up. Whereas, if I can have a one on one with someone, either online, by phone or in store, you're going to be able to offer a better service. Can it change your basket size? It can, but more importantly it's an opportunity to show our customers other products and better understand their needs. Giving people the chance to connect is really what makes it important.
"If I can have a one on one with someone, either online, by phone or in store, you're going to be able to offer a better service."