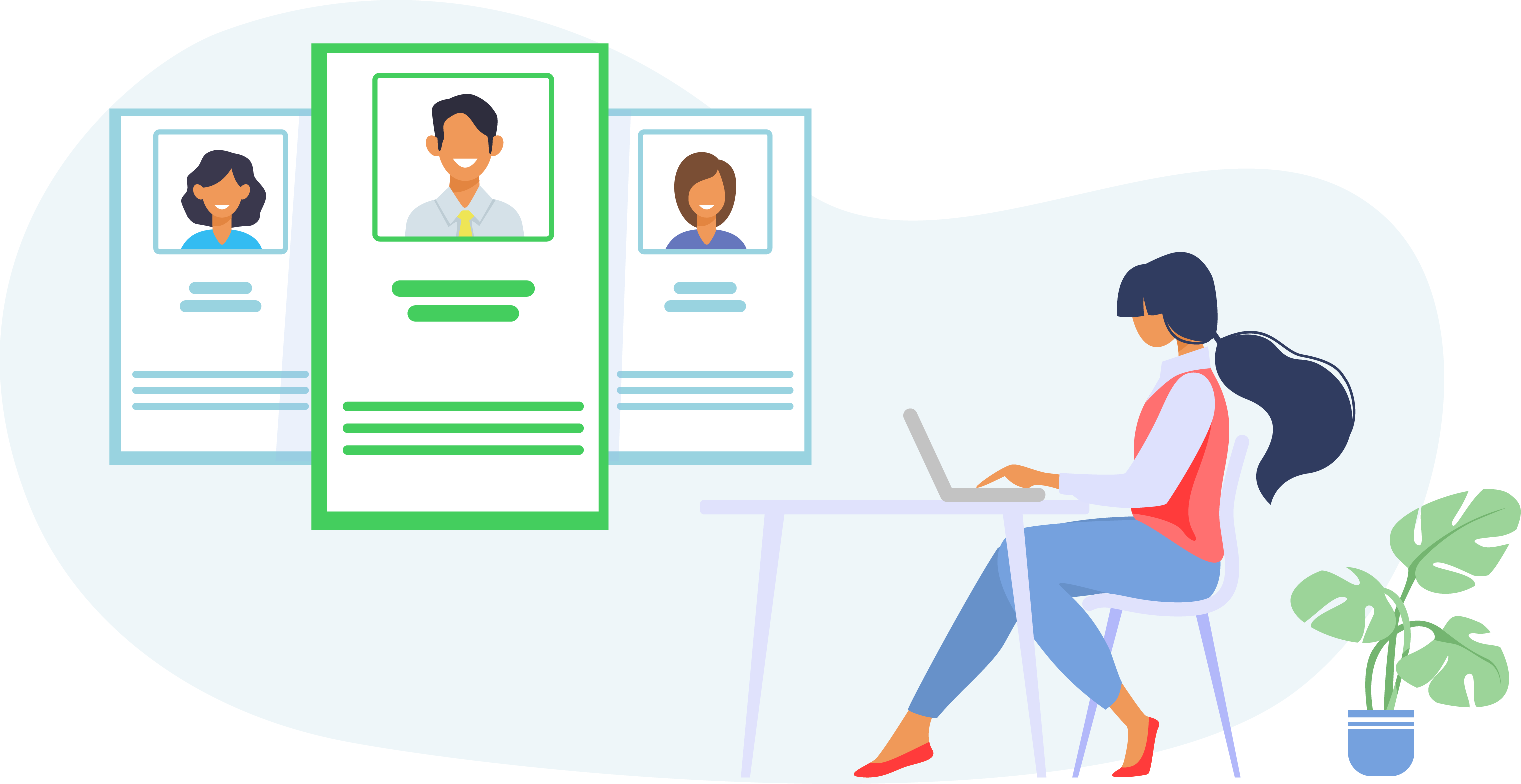 Offer your customers more choices, keep track of their personnel preferences and manage your appointments more effectively. 
You can give the following options to your customers : 
Choose the personnel for specific services 

Offer services without letting them choose a personnel

Offer both options at the same time

Keep track of their preferences
Before presenting each option mentioned above, one of the most important things to do is to activate Preferred Personnel options into your Business booking rules.
A Choice of Personnel
During the online booking process, a choice of personnel will be displayed depending on who is offering the selected service. This first option is perfect for your regular customers who request specific personnel. booxi will propose available time slots according to the selected personnel.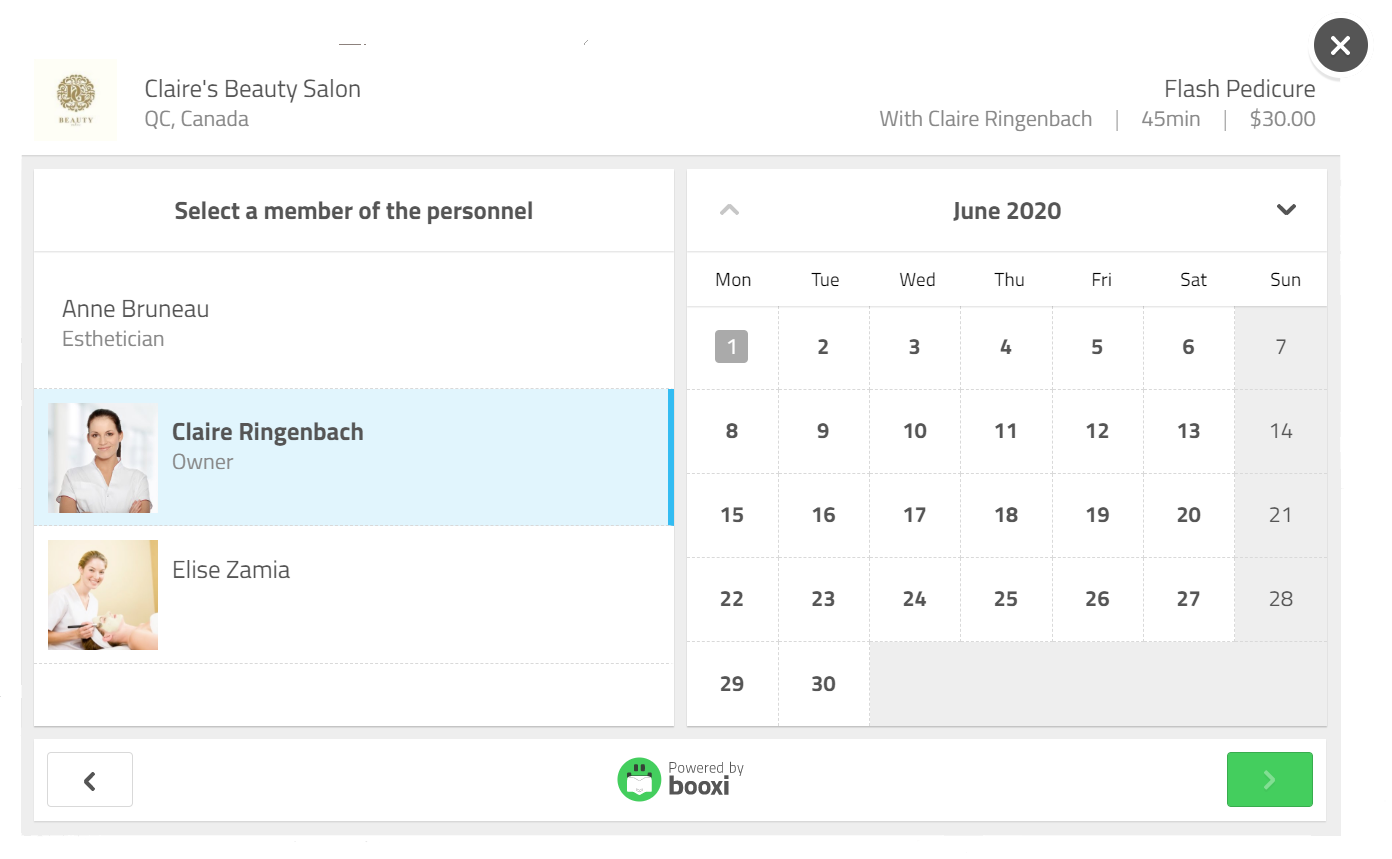 No Personnel Choice
This option will not allow your customers to choose personnel. Instead, it will propose available time slots that have at least one personnel available that is offering that service. The booking will then be automatically dispatched to the first available personnel. 
This option is ideal when you have a lot of personnel, and don't want your customers to always book the same person.
This option allows you to offer your customers the opportunity to select preferred personnel, or simply let booxi pick one for them with automatic dispatch.
The list of personnel choices will present a first option labelled 'No Preference' that lets booxi choose. The client will also have the option to choose their personnel. 
Use this option to please both usual customers and new customers looking for more availability.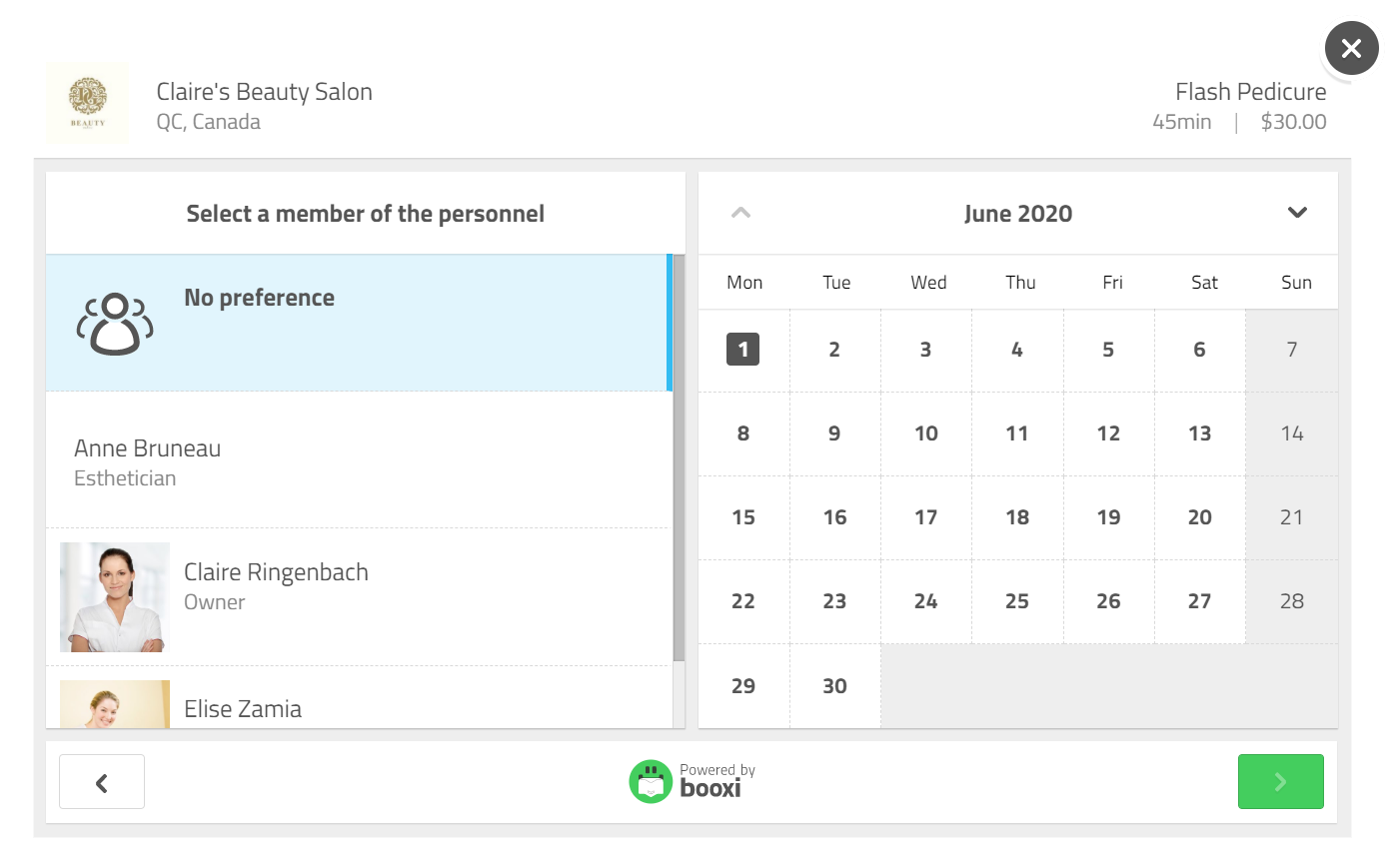 How to Manage Personnel Preferences in booxi? 
You can choose a different option per service in the service's booking rules. 
Select Service main section

Pick the desired service in your service list

Click on the subsection Booking Rules
Change the Online Personnel Selection

Save at the top

You're done
Keep Track of Who Requested Who
Whenever you book a new appointment in-person or on the phone, you can mark the personnel as "requested by the customer". The same is true for online bookings. booxi will set the "requested by the customer" mark whenever the customer has selected the personnel. This means that if the booking was automatically dispatched, the selected personnel was not specifically requested by the customer.
booxi will also display a star icon next to the personnel name to remind you that the customer did specifically request that personnel.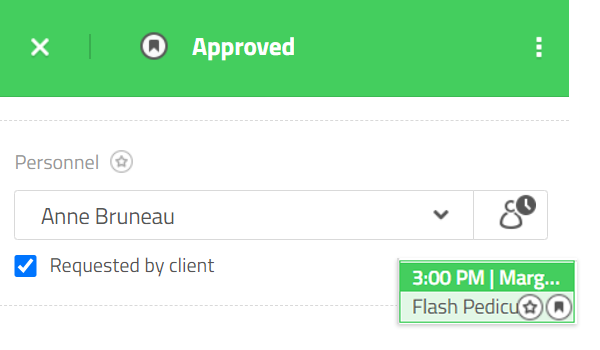 Time Slot Selection
When no personnel choice is offered, booxi can present time slots based on 3 options:
Display time slot selection

, to list all possible time slots based on your opening hours (so you have to find someone available).

Ask for the client's availability

, to let the client provide up to 5 availabilities (so you can better manage your schedule). If you choose this option, a range of AM, PM, and Night will be presented per day (based on your opening hours).

Display time slots with automatic dispatch

, to show only time slots that have at least one available personnel. 
Remember that these options can be different for each service, so some services may have a personnel selection while others may not.