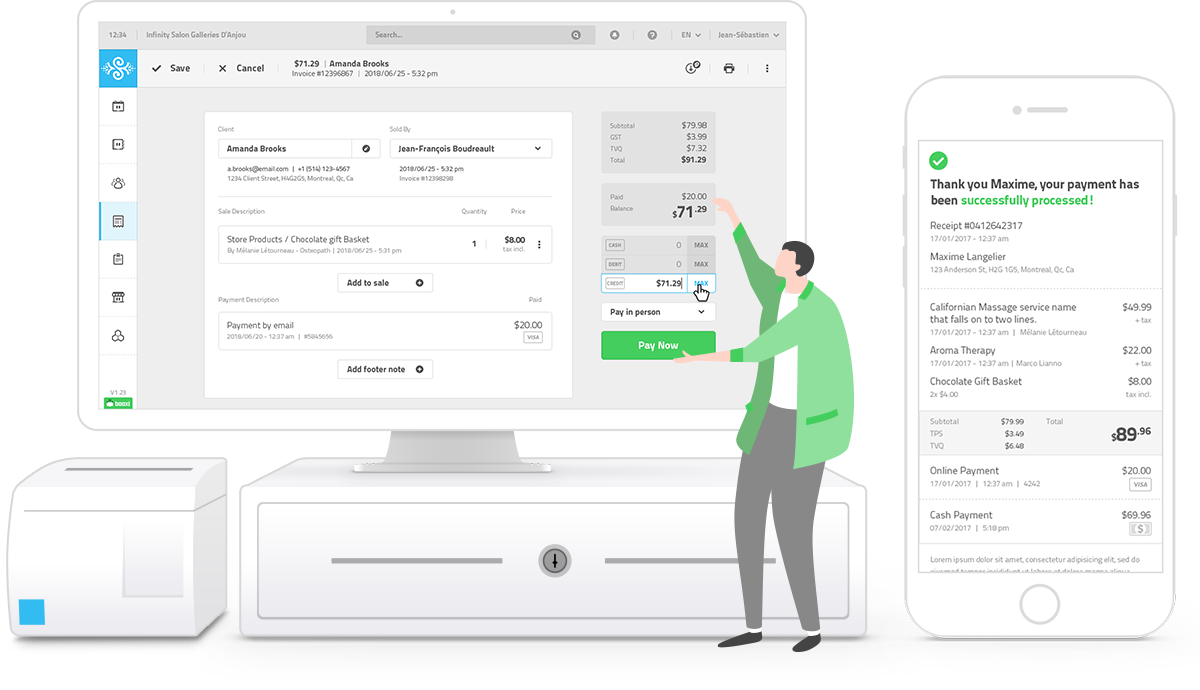 You can now create an invoice with just one click, and print out or send a receipt by email to your customer, directly from an appointment or reservation in booxi.
Save even more time and simplify your life by using booxi's invoices and receipts feature. After a simple setup, you are ready to start creating invoices in just one click, while also helping to save the environment by emailing receipts rather than using paper to print them!
Personalize your receipts: Thanks to the «Invoice & receipt footer note» feature, easily customize your receipts by adding your tax number, association number, practitioner number, or even your payment policies!
Add a product sale to your receipt: You can easily add product purchases to a receipt. Booxi automatically fills up your product catalogue in order to speed up the process for the next receipt.
Register the payment in cash, or by credit or debit card: Complete your receipt by noting one or more payments made, with payment methods that will be displayed to your client!
Print out or send the receipt by email: Whether your customer prefers a paper receipt or a virtual one, booxi allows you to offer them both, and also gives you access to their invoice and receipt history.
Use booxi with your existing payment terminal: booxi is flexible, and adapts to your specific workflow. Therefore, you can use it with your existing payment system.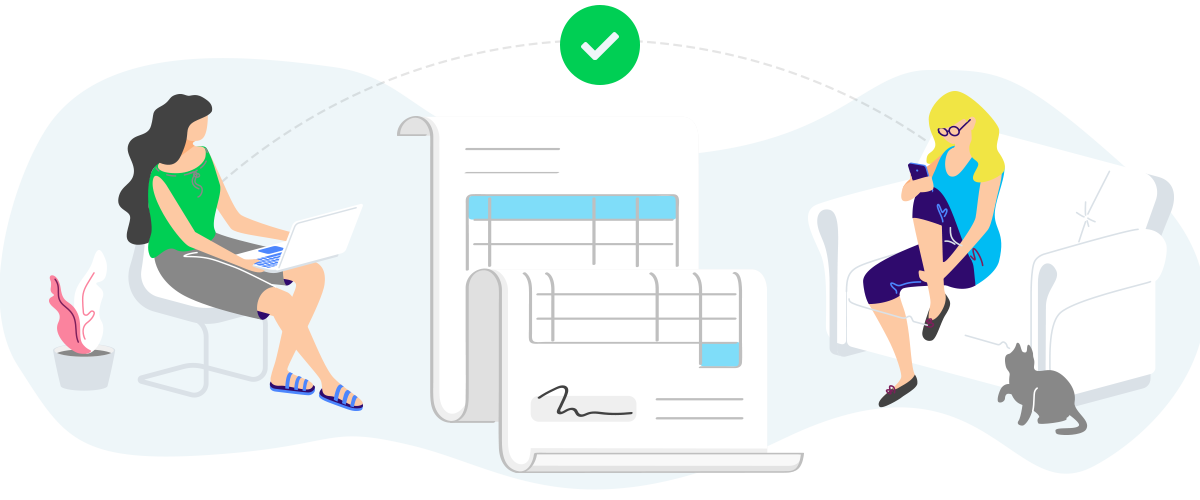 Do you want to know more about booxi,
and learn about all the features?
List of featuresTry it for freeRead the guide