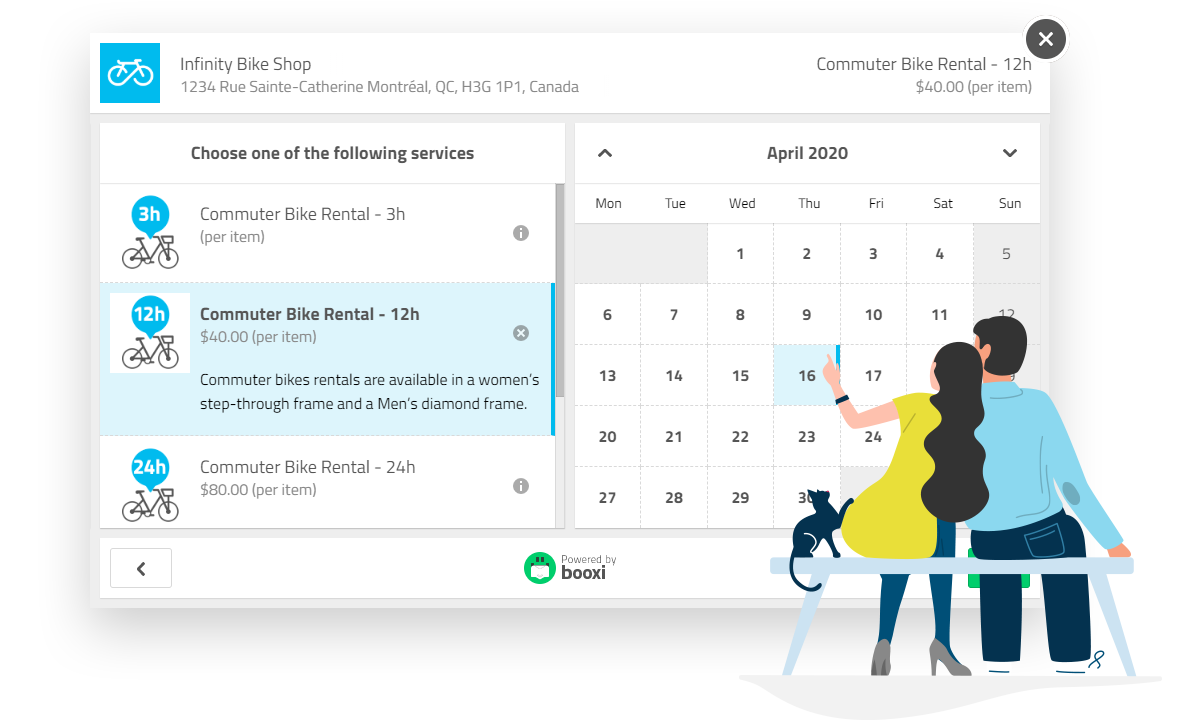 Like many websites, yours does not have a page describing each service you offer, and you use the book now button linked to your facebook page or own website (not a link to the booxi booking page).
Your customers will now be able to access the description of each service in the book now popup.
Although the booxi booking page was already displaying your service description, the book now popup was not. 
Let See How It Works for Your Customers
1- Click on book now button integrate on your website or facebook 

2- Select a service 
3- If you see an 

icon, it means that a description is available
4- Click on the 

to expend and see the description 
Descriptions help your customers make the right decision and allow them to rapidly complete their booking without back and forth between finding the information on your website and going back to book now.
What Kind of Information Should You Put in Your Descriptions.
Something that helps identify if this is the right service your customer is looking for.

If you often have to reassure your customer on the phone, put reassuring information.

Information that will answer the most asked questions about the service.

Any customer qualification data such as age limits, health conditions,…

What is included in the service, so your customer will have the right expectations.

The benefits of your service 
How to Edit Your Service Descriptions?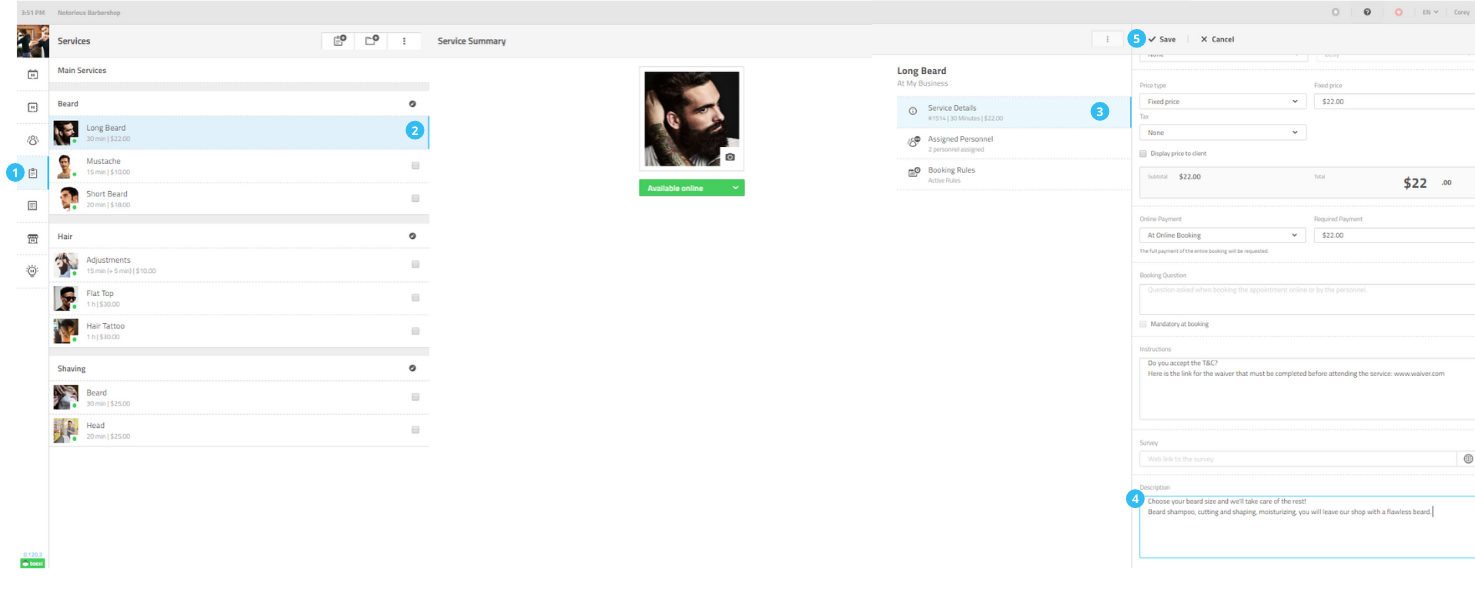 1- Select the service icon in your account 
2- Select the service you want add a description 
3- Select service details 
4- Fill description field 
5- Save