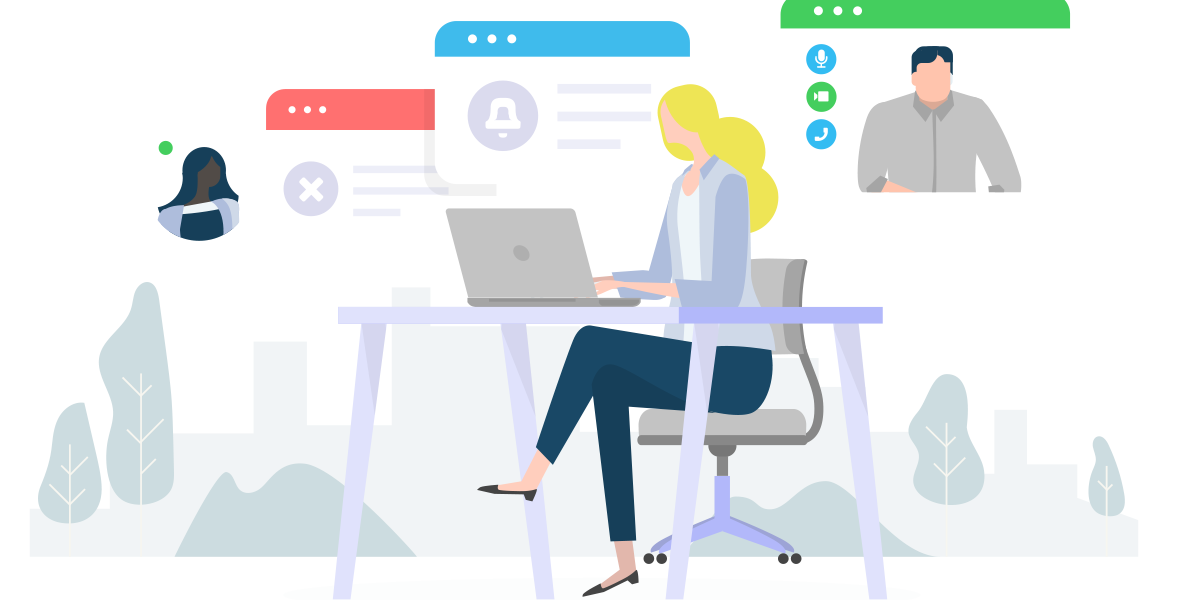 The Future of Retail
The Retail world has been working on a digital transformation for a while and most people who work in that industry understand how necessary this change is. Providing an omnichannel experience as well as adapting to the new reality that consumers are looking for in their shopping experience are the kinds of results these strategies can provide.
Online appointment booking is paving the way towards the digitalization of the retail and service industry. These last few months have shown that the retail landscape is changing and evolving. It's time to restructure your business strategy to meet the needs of a life post pandemic. In order to be successful, retailers need to make sure they are equipped with the right tools in order to be as efficient as possible, while maximizing every opportunity that walks through the door.
Retailers need this change to be quick and easy, especially if they have multiple locations. Most retailers also have an existing POS software, so it's important that the appointment booking platform can be easily integrated and the checkout process is seamless.
Customer Experience Statistics in Retail
85% of consumers are willing to pay more for a product that offers a shopping experience

70% of consumers are looking to book an appointment online

63% expect a text reminder

35% think about booking an appointment outside business hours

Online booking attracts new customers and reduces time spent on the phone

Missed appointments are reduced with the help of SMS reminders
These last few months have accelerated a change that was bound to happen, and online booking . last few months, and will continue to be the new normal in the months to come.
Implement these strategies to meet your customer's needs and exceed expectations
Personalized remote retail assistance

Click and Collect using appointment booking

Personalized in-store experience with a personal shopper
Your ROI
Increase the average basket size

Decrease your missed appointments

Better customer acquisition and retention while driving qualified traffic to your store
Useful functionalities for an appointment software
Automated email confirmations and SMS reminders

Booking for appointments, workshop / events, and rental reservations

Customer booking history

Easy to use and require little training

Online payment at booking

Simple integration onto existing website

Connects to your ecosystem (CRM, Marketing, Clienteling, POS, BI)
Remote Retail Appointments
Offering a personalized remote service is a great way to stay connected to your customers. For example, Etiket implemented virtual consultations during lockdown in order to continue to help their customers find the products they need, even if it's done virtually. Remote retail appointments help the customer find the right product, but also gain confidence in their purchase and buy more. Many customers refuse to buy online because they lack the confidence they would have in store with the ability to see, touch products, and ask someone questions.
Offer personal online shopper assistance by phone or video conference
Consumers are ready to spend online, but the roadblock keeping them from spending more is that they can't be reassured about the products. They don't have that human contact, assistance, and experience they normally have in store. Offering a personal shopping experience, whether it be by chat or videoconference, is a great way to connect with customers and provide a sense of trust about the products they're purchasing.
Personalized in-store experience
In short, your store's strategy should continually be quality over quantity. Providing your customers the option to reserve a personal shopper appointment in store allows them to get the professional assistance they need to guide them and inform them on which products to purchase and get the right recommendations. A personalized shopping experience also increases the basket size 4-6x more than average. Rather than rely on walk-ins, sales associates can focus their time on real leads. This strategy drives highly qualified traffic that converts at 90% with much higher sales.
Integrations with an existing payment system or POS
The last few months have demonstrated that it's crucial to make the most out of every brick and mortar location in an omnichannel strategy. A fast and easy integration process is a crucial aspect when considering the idea of adding a component to your retail ecosystem. This also includes training and setup which should be quick and simple..
The implementation process should be as seamless as possible, and shouldn't take more than 10 days. The quicker the integration happens, the sooner retailers can measure the results and be agile in improving their business strategy.
Let's Get Started
When time is of the essence, the best recipe for success is simplicity. You might not have time for projects and might not have IT support to assist you. It's time to focus on simple solutions and use simple tools to make it all happen, smoothly and effectively to reassess the future of the retail world.
If you'd like to find out more about implementing an appointment system to your service industry or retail store, book a demo with us today.
If you'd like to jump right in and try it for free for 14 days, sign up here!