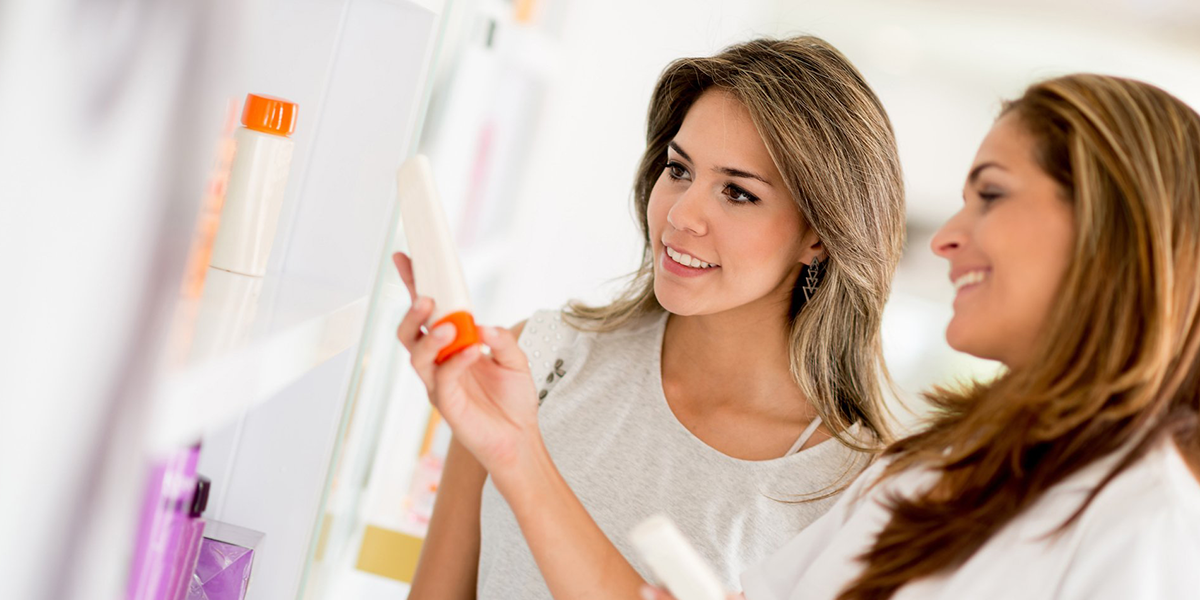 60-80% of customers who describe themselves as satisfied do not go back to do more business with the company that initially satisfied them1.
Why does this happen? Simple. Too often, no solid relationship is established between the business and the customer. And with all the options available on the market, if no real connection is made, customers will try other businesses.
However, here are four strategies you can quickly implement to establish a lasting relationship with your customers, thus ensuring that they become regulars – which in turn will have a positive impact on your bottom line.
Provide a great experience and make sure your customers are satisfied
This may seem obvious, but it's the first step to converting a new customer into a regular customer.
If customers are disappointed with their first visit, they'll never come back to see you. So make sure to pamper them from the get-go. Spend a few minutes at the beginning of the appointment to ask them some questions and understand exactly what their needs are.
Work with the right tools
During their first visit, a client will appreciate it if you ask them a few questions. It shows that you're interested in them and that you're taking the time to get to know them. And from a business standpoint, it's important to know what their expectations are, which of your services they may be interested in, and how they heard about your business in the first place.
All of these questions are important to ask during the first appointment as they help establish initial contact and form the basis of a relationship.
But if you ask the same questions during their second visit, you'll risk frustrating them. Everything will have a familiar ring to it, and they'll interpret your questions as a way of making conversation as opposed to genuine interest on your part.
If you don't want to take any risks, use CRM (a tool that helps you manage customer relationships) and make sure to jot down the information you received.
During their next visit, a quick glance at your notes will help you remember your previous conversation with them – even the smallest details.
The customer will be flattered and impressed by the great customer experience you offer. By making them feel that they're not just a number, you'll establish a trusting relationship.
Add online appointment booking
Did you know that 35% of clients try to book their appointments outside of opening hours and that 25% of people under the age of 35 only book appointments online?
People are trying to simplify their lives. If you help them save time, they'll appreciate it and come back to see you.
By adding a «Book Now» button directly on your Facebook page or your website, you'll make it easier for visitors and give them a good reason to keep doing business with you.
So make sure you offer online appointment booking. Not only will it keep you competitive, but it's also a very effective way to start collecting customer email addresses.
Build a list of clients and communicate with them regularly
Be sure to build a client database that includes their email addresses. Then make sure to send them promotions or information about your business on a regular basis. If you stay top of mind with your customers, they're more likely to book their next appointment with you rather than with the competition.
Here are a few kinds of messages you can send to customers to start building a lasting relationship with them:
After their visit, send them a message to thank them for booking an appointment with you. You can also take the opportunity to ask them how their experience went.
One month later you can send them a message to remind them to book an appointment. This message will have even more impact if you tell them about a promotion at the same time.
In addition, thanks to your customer database you'll be able to target them directly with Facebook ads. For example one month or two later, use Local Awareness Ads from Facebook to target them with promotion : they should book an appointment shortly.
Set up a loyalty program and give people incentive to become regular customers
81% of consumers are more likely to continue doing business with brands that offer loyalty programs.
There are many options available to you. One of the most effective methods is to set up a point accumulation system that allows customers to receive special promotions or obtain rewards.
For example:
Every dollar spent is worth one point.
Every new appointment you book directly at the end of the current appointment is worth 150 points.
When a customer refers a friend, they'll get 2000 points.
Once a customer reaches 5000 points, offer them a discount on a product or service.
You can also offer a free service after the 10th appointment.
Here's a helpful hint:
Make sure you only reward your regular customers by adding a few conditions.
For example, you can decide that after one year of inactivity, any points that have been accumulated will be lost.
To make sure that as many customers as possible want to be a part of your program, offer them even greater benefits.
This could include birthday discounts, invitations to private sales, or invitations to events that feature an expert in your field or an influential blogger.
If you want to make sure that you're offering benefits that your customers actually want, ask them what their expectations are, and what it is that brings them back to your business on a regular basis.
To conclude, if you want to turn new customers into regulars, you need to make them feel important, and you need to a build a trusting relationship with them over the long term.