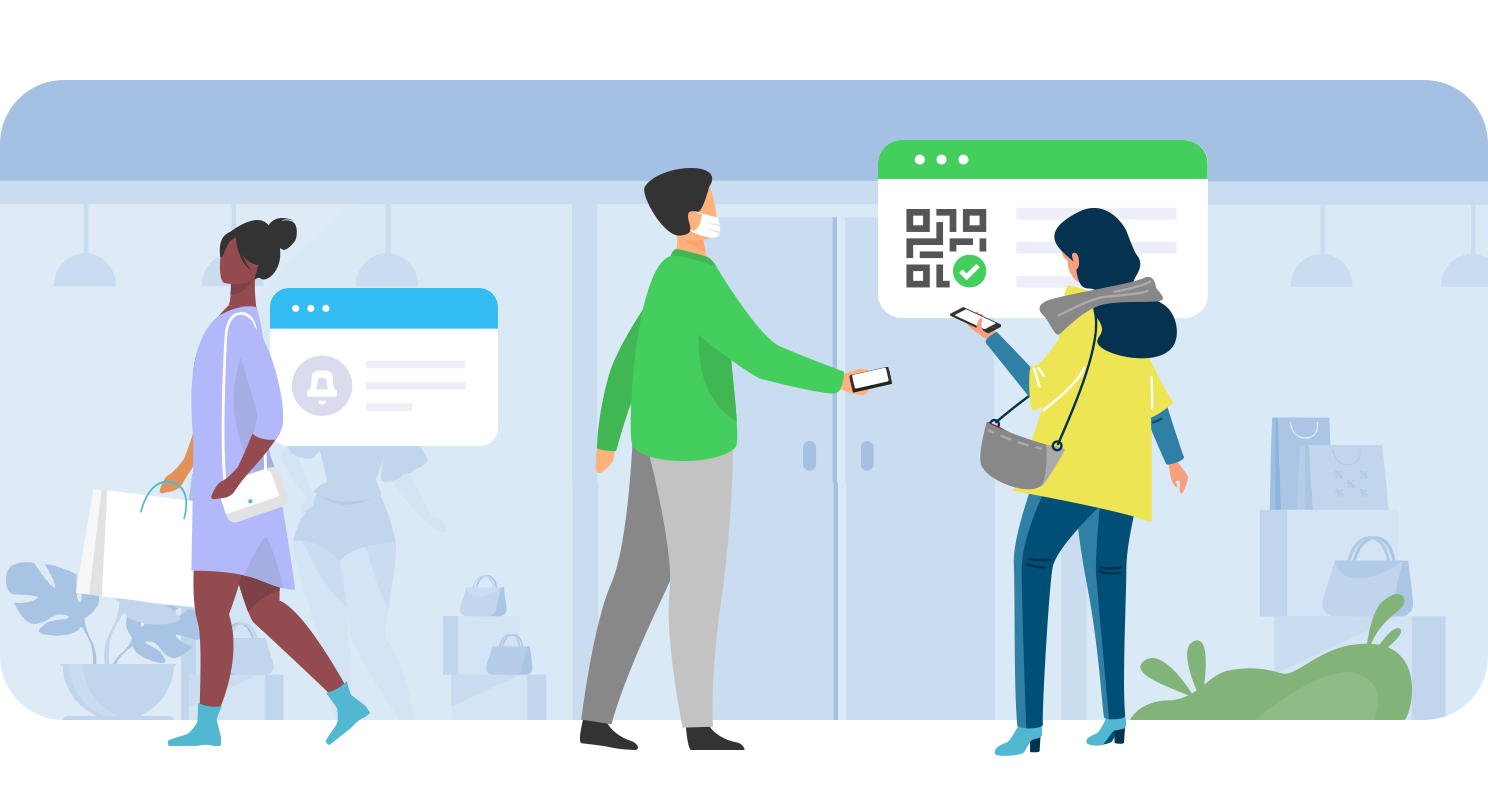 Store line-ups have a negative impact on your customer's experience and they don't make social distancing any easier. 15 minutes is enough to ruin a customer's experience, so imagine them waiting an hour to get served. Chances are, they'll most likely buy less and inevitably, spread the word. 
A controlled and safe experience can be planned by asking customers to book their visit online in order to control the store's capacity. Preparing a great in-store experience where customers feel safe, welcomed and treated as a VIP will definitely help increase revenue.
This strategy will not only avoid lineups, it will also contribute to the customer's shopping experience while respecting social distancing procedures.
Who Does It?
Many stores will be asking customers to book their visit in advance using online appointment booking in order to ease social distancing, avoid lineups, and provide a safe and excellent customer experience. They also plan on reassuring their customers by communicating their safety measures in appointment confirmation emails. 
Any store can benefit from this
Using the booxi Smart Appointment Solution combined with the booxi In-Store Check-in mobile app are the perfect tools to create a safe, hassle free customer and staff experience.
How does it work?
Use online booking to plan and control the traffic in your store; therefore avoiding lineups and providing a great experience. 
If your store does not allow more than 40 customers at a time, and you estimate their shopping time is around 40 minutes, plan for 10 check-ins every 10 minutes and that should control your traffic.
Use a check-in mobile app or a simple Tally counter to count customers in and out to respect your maximum capacity at all times. 
Setup a booxi account with your specific capacity and booking/check-in flow.

Add online booking to your homepage or any landing page that you can easily set up. Go with a simple, easy option.

Inform your customers that they need to book their visit in advance, either from your homepage or in an email campaign. Make sure they understand the benefits of booking in advance.

Inform your customers about what to expect at the store in your booking confirmation and automated reminder messages.

Use the booxi mobile app to check-in and keep count of customers in-store at all times.

Welcome customers with a personal shopper experience if you can or simply provide directions in your store.

Make sure they feel welcome, safe, and have an enjoyable shopping experience.

You can measure and improve your service by analyzing the number of check-ins and store traffic data.
Here are a few useful links to get you started on this simple, highly effective strategy. 
PS: booxi, unbounce and mailchimp can be used for free.
Ready to get started?
Contact us today and bring your business to the next level.
---
Provide a personal shopper experience and attract highly qualified customers in store.