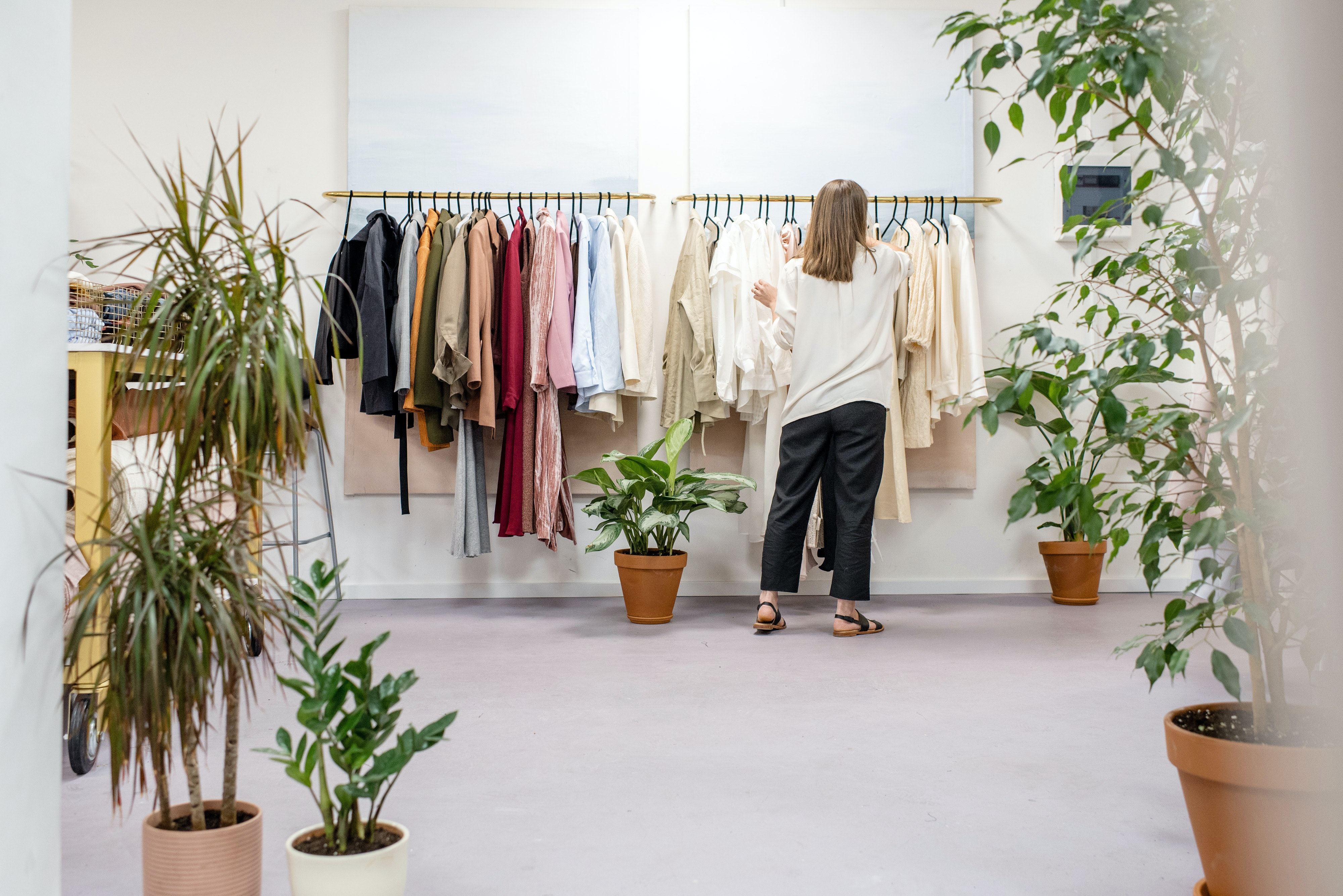 There are numerous benefits to implementing everything booxi has to offer. Given the recent changes in customer behavior due to the growing number of online sales during the pandemic, there is no better time than now to add appointment booking to your retail business. You can easily provide the experience that today's consumers are expecting and searching for.
Implementing small changes will inevitably have a huge impact on your revenue and performance.
By implementing booxi, you will be able to:
Convert online visitors

Attract customers

Increase average basket size

Reduce the number of returns

Increase efficiency rate

Provide the best customer experience
Retail Benefits of Appointment Booking
There are a number of advantages of implementing booxi to your business. Appointment based visits results in a higher than average basket size and a higher conversion rate.
Did you know?
90% of consumers buy products on an appointment basis
A visit by appointment increases the average basket size 4-6x more
Customers arriving to the store by appointment are ready to spend, and have made their way over with a purpose, as opposed to walk-ins. Adding a «book now» button is a simple call to action to convert visitors.
Personal Shopper Experience
Did you know?
86% of shoppers would pay more for a better shopping experience
Offering customers the opportunity to book a personal shopper experience is no longer only reserved for the luxury industry. It's a simple way to connect with customers on a one on one basis, and get a better picture of what they're looking for and gain confidence in the product they're purchasing. We are seeing a growing number of retail stores offering free expert advice. Stylists and designers are leveraging their expertise in order to attract consumers.
It's a great way to increase sales, either in store or online, and create a stronger sense of loyalty for new and returning customers. The integrated booxi video conference solution helps you easily implement this strategy and increase online sales.
Convenience of Curbside Pickup
Curbside pickup is fairly easy to implement, and brings so many advantages, especially during the busy Holiday season. Curbside Pickup is another great option to offer your customers. They can order online, pay, and schedule a pickup in store. There is no wait and no contact.
The ability to schedule returns or exchanges is a major perk for both the customers and the employees. Scheduling their exchange or a fitting is a way to avoid returns, and also better plan your resources when returns do happen. There aren't any surprises since the employees are already aware of the appointments for the day.
Rapid Implementation
One key advantage of implementing booxi is its implementation process. Instead of months, booxi can be set up in just a few weeks, without the need for IT to dedicate an enormous amount of time in setting it up. Since the tool is simple and easy to use, training employees doesn't require a lot of time, it can take a few minutes.
Great Customer Experience
From the moment your customers click the «book now» button from your website, to the moment they arrive at their appointment, the entire customer experience is seamless and enjoyable for both the customer and staff.
Did you know?
77% will recommend a great customer experience to a friend
Word of mouth is still an extremely powerful tool.
Increase Efficiency
Appointment booking allows employees the ability to plan out their days more effectively. Managers can more effectively plan their staff schedule using customer flow insights on the number of bookings. Knowing at what time to expect customers allows the staff to prepare orders in advance for a collect in store, or prepare items for a shopping appointment prior to the customer's arrival.
Maximize your ROI
The implementation of smart scheduling will inevitably help increase productivity and maximize efficiency for your business. Spending less time on the phone and knowing how to plan the day ahead helps with time management. Shopping by appointment has also proven to increase the average basket size, from 2-6x more depending on the industry, as well as improve online conversion. Small changes that provide a huge ROI.
Avoid line-ups
Holiday season or not, new guidelines means that you need to impose a reduced capacity, meaning an increased chance of store line-ups. Use appointment booking to reduce waiting time in line and get more qualified customers through your door. Customers who book online are motivated to buy, it's more of an expectation. Waiting in line can become a barrier in losing motivation. Avoid unnecessary losses by offering a seamless customer experience in and out of your store on an appointment basis